Our services
At Evolutis Projects Development, we work at all stages of the project cycle.
At Evolutis Projects Development, we assist clients in the identification, preparation, negotiation, monitoring & evaluation and follow-up phases.
At Evolutis Projects Development, we provide technical assistance and advisory services.
Evolutis Projects Development's range of services can be grouped into four main categories:
SECTORAL STUDIES
Market research and sector studies
Marketing strategy
Economic intelligence
At Evolutis Projects Development, with a multidisciplinary team, we operate in many sectors, including telecommunications, transport, energy, mining, tourism, agro-industry, environment and forestry, rural development, national and regional development, good governance, land tenure, etc.
At Evolutis Projects Development, we provide an overview of these areas with in-depth research on customer demand, which is kept informed at every stage of data collection and analysis to ensure a relevant and unique result.
At Evolutis Projects Development, our partnerships within a well established network of national and international consulting firms are a major asset in consolidating data in the African and Indian Ocean region. Our team also has access to first-hand information on the legal, financial and regulatory frameworks governing these markets.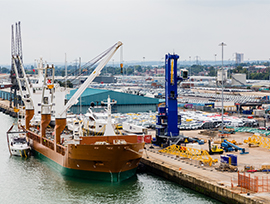 PROMOTION AND FACILITATION OF PRIVATE INVESTMENT PROJECTS
Pre-feasibility and feasibility studies
Financial modeling, business planning, strategic planning
Due diligence, advisory services for mergers and acquisitions
Development of strategic alliances
At Evolutis Projects Development, we provide enlightened investment strategies based on detailed assessment and understanding of our clients' needs. Our extensive knowledge of the international and regional environment, particularly in Africa and the Indian Ocean, allows us to propose enterprise-oriented solutions to ensure investment security and financial sustainability. Our team has demonstrated strong expertise in financial valuation, valuation and mergers and acquisitions.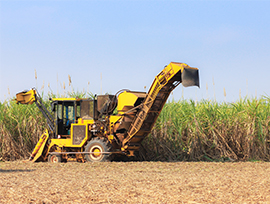 ECONOMIC DEVELOPMENT AND INSTITUTIONAL REFORMS
Socio-economic studies
Institutional studies and sectoral reforms
Development of economic projects: design, evaluation, negotiation, implementation, monitoring and evaluation
At Evolutis Projects Development, with extensive and unique experience in the public and private sectors, we provide advice and technical assistance on economic development and institutional reforms, supported by appropriate capacity building for successful long-term implementation term. Our advice is backed by careful research, focusing on local conditions.
PRIVATIZATION, CONCESSION, LICENSING AND DEVELOPMENT OF PPPS
Privatization, concession, licensing
Development PPP
Lobbying
At Evolutis Projects Development, we focus heavily on providing Public-Private Partnership (PPP) services to our public and private clients in a wide variety of sectors. We are also attentive to the entire life cycle of the privatization project, from the identification of the project to the tender and the development of projects leading to the negotiation and management of contracts, including pre-feasibility and funding analysis, and a comprehensive feasibility assessment.